I am available for concerts, master classes (on composing on the spot), special events & private UNIQUE parties with me performing - composing on the spot solo (either on your well tuned baby or grand piano - or my own keyboards).
Also available for private parties, ceremonies, weddings, solo or with full band.
Variety of music genres specializing on International, World, Greek & American.
Here is a sample of some of the exceptional performers & colleagues I collaborate with: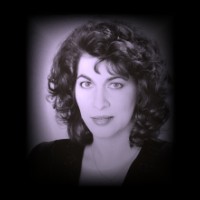 In case you ever wondered :
"Who's that gorgeous soprano singing "NEW MILLENNIUM" It's Julie..Julie Ziavras. Check her superb rendition of "NEW MILLENNIUM" once again & definitely visit her website to discover her incredible versatility.
Julie sings the world premiere of my piece "FAREWELL". Lyrics by Peter Laurie.
LIVE at ArtMusic Coffeehouse (March 2, 2012)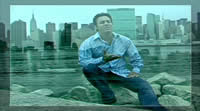 Definitely a born Troubadour. Check out Yiannis' smashing rendition of one of the most beautiful Greek songs in the last decade,a zeibekiko in 9/8. TYFLES ELPITHES (BLIND HOPES)
Video & music demo produced by Spiro. Video shot by Christine Thomas.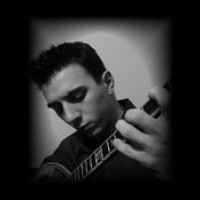 Chris Papadopoulos
My protege, a natural on the Greek instrument BOUZOUKI with the warmest, down to earth voice. Check out Chris' rendition of one of my Greek compositions on poetry by Greek-American poet Dino Makropoulos, "LERNEA HYDRA"
Also here is the same song with just Chris' voice and my piano (first.demo)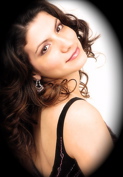 Very talented young singer who has been improving
by leaps & bounds...
Check Roula's beautiful rendition of the
classic standard "The way you look tonight"
in a recent demowe did at my studio.
(Tony Bennett's version)
THE WAY YOU LOOK TONIGHT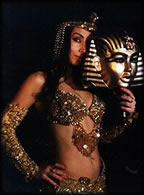 A world class middle eastern dancer.
Amira performed my "Dance of the Sacred Prostitute"
at the Manhattan club SATALLA on Tuesday, June 8. 2004.
Watch a very short video clip of Amira's performance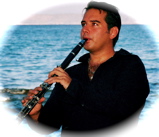 An ultra versatile clarinet player.
Solid Ethnic background. Great chops
& expression. The guy is HOT & is aiming high!!!
Check out our duet on Duke's
"In A Sentimental Mood".
IN A SENTIMENTAL MOOD